As a team of administrators and teachers, we want our students to be the best version of themselves both now and later in their lives. The Middle School Kindness Challenge offered an opportunity to reinforce and extend our current initiatives and aligned with the Bridgeport Public Schools' focus on improving the social emotional intelligence of our students and community-at-large.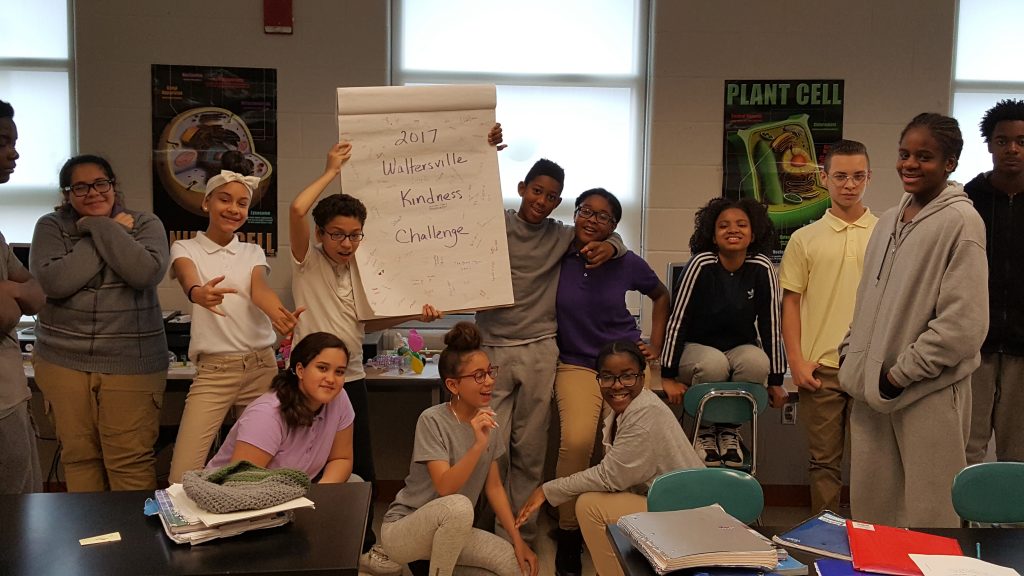 Through a partnership with the Character Connection Initiative, a Family Dinner Night was dedicated to openly discussing, expressing, and fostering kindness, and the School for Ethical Education (SEE) helped us hold a student workshop centered on character-based decision making. Through those programs, students came to see how simple acts or thoughts of kindness can help overcome adversities they face themselves.
"Even the smallest spark of kindness can create the ripple that makes school cultures of success and safety flourish."
As a collectively honest assembly, we learned that an act of intentional kindness and mindfulness of others makes us feel connected and happier. Students experiencing some the hardest challenges, including homelessness and absent parents, came to realize that sometimes all it takes is a simple smile to not only make others and themselves feel better, but also to make their good feelings contagious.
At the individual student level, the building of positive relationships is a key component of academic success. At the school level, teaching and fostering kindness is the foundation of positive peer-to-peer relationships and positive mentor-student relationships. Those relationships are the foundation for safe places where each and every student can explore, question, discover, and grow. It's the hope that the safe place of school and the education of the whole student leads to a happier and engaged community.