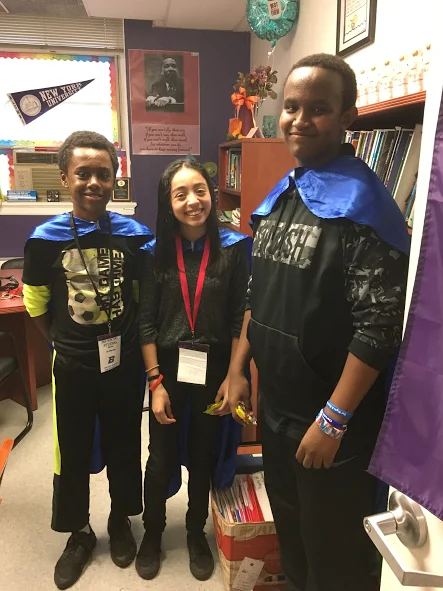 Center City Brightwood chose to accept the
Middle School Kindness Challenge
because we recognize that as students get older, we don't always prioritize social-emotional growth. The teachers and staff wanted to ensure that we are not only challenging students academically but are also pushing them to be the best versions of themselves.
During the challenge, students became kindness superheroes when they were caught demonstrating an act of kindness by their teachers and peers. When a student became a kindness superhero, he/she wore a kindness superhero cape for a day!
"When you got to be a kindness superhero, it just made you feel amazing!"
– Student at Center City Brightwood
Every school should teach and foster kindness because by doing so, students will learn how to develop a deeper sense of concern for others and the importance of doing so. During the Kindness Challenge, students felt a greater sense of belonging to their school community and inspired to make the classroom a more joyous experience for all.
When people are kind to each other and treat each other in ways that they too would like to be treated, everyone is naturally experiencing more joy! When everyone in a school is in a joyful space, you'll find that's when the very best teaching and learning is taking place, and the school becomes a safe space full of community members who are committed to enriching each other's lives.