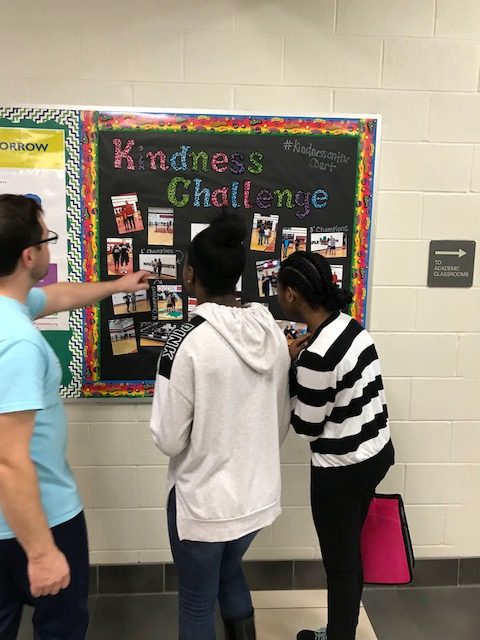 Kindness is so important. Many of us are going through struggles that we may not be aware of. A little kindness can go a long way.
Our scholars thought it would be a good to promote kindness with action. They wanted a way to raise money, despite being a school where 100% of our scholars not only receive free breakfast and lunch but also can receive a meal after school.
We learned that kindness is valuable no matter how big or small your gesture. It was amazing to see so many people come together to raise money through kindness and how that small idea transformed the lives of so many of our scholars.
Although the Challenge ended in November, we learned valuable lessons and skills that we have made permanent in our school community.
We learned that kindness is free! We learned the impact that a simple smile, a helping hand or inviting someone new to be part of your team can help brighten up someone's day. Many new friends were made because of this challenge.
Aside from kindness our scholars also learned a lot about empathy for others. They turned this kindness activity into a sense of pride, knowing that they did something so amazing.