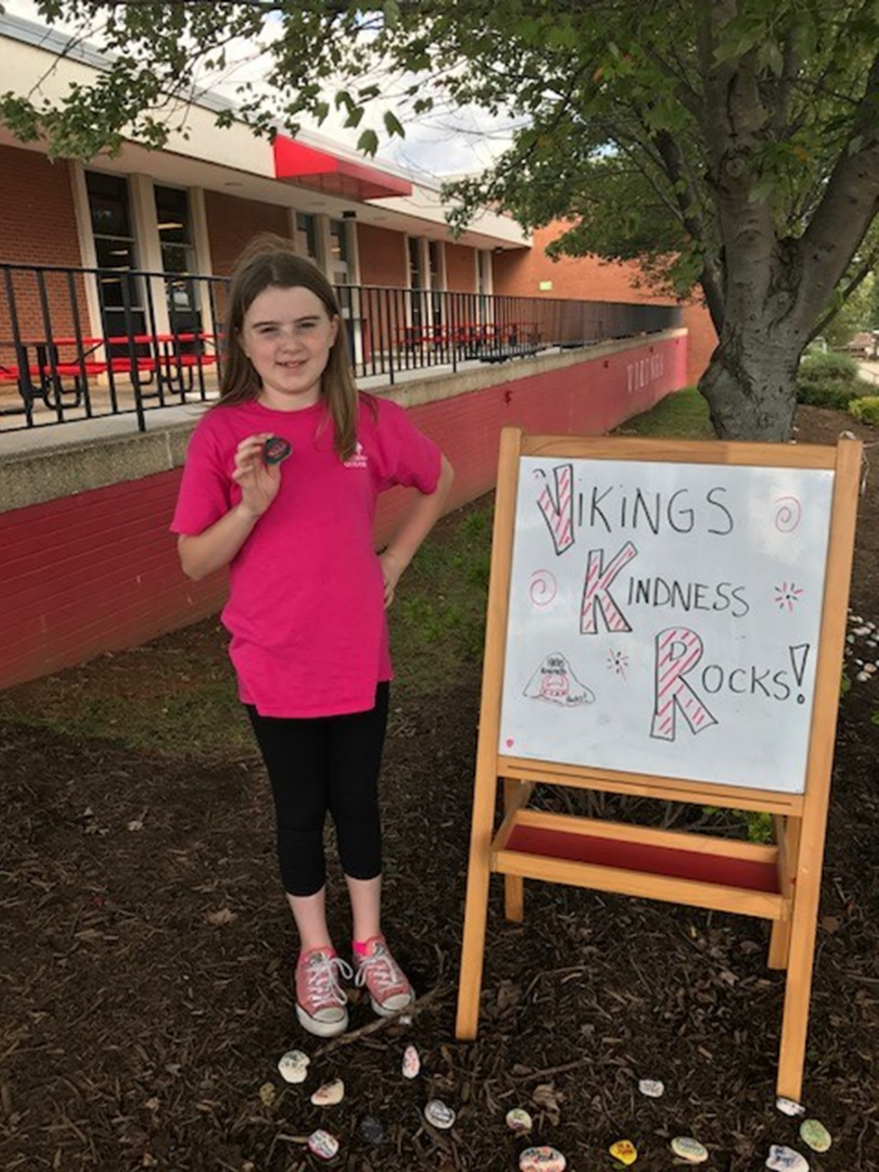 Accepting the Middle School Kindness Challenge gave us the opportunity to focus on creating a culture of kindness on our campus and beyond into our community. Students, staff, and families worked together on ideas and programming to create change, and through it we saw the enthusiasm of our students as they displayed kindness in so many ways.
The Northwest Middle School staff was a little reluctant to begin "another program," but when we kicked off the Kindness Challenge with student-created Sweet Tweets filled with kind and happy thoughts about the effect that teachers and staff had on their students – they were totally on board!
It didn't just set the tone for our school community, the Kindness Challenge gave us the opportunity to make an impact in the world. Our final activity was Socktober, where students collected over 800 pairs of socks to donate to homeless people in the greater Greensboro area.
"It showed how much of an impact we can make in the world."
– Student at Northwest Middle School
Everyone was involved. Teachers and staff set the example for students to follow and supported each phase of the effort. Our families continue to provide the foundation of character in our students and have supported the Kindness Challenge through their donations and encouragement.
As educators, we must be intentional about what we expect from our students. By actively teaching kindness, we are demonstrating its importance and as we continue to foster it within our building, we are developing character and respectful citizenship in our students.