On Friday, March 23, 2018, Stand for Children, with the generous support of the Hasbro Children's Fund, honored Milkovich Middle School in Maple Heights, Ohio, as the 2018 Middle School Kindness Challenge Champion for their enduring and public commitment to kindness for all students and staff—and I am grateful.
Jennifer Mahnic, a Milkovich arts teacher, brought the Kindness Challenge to her school, became a rockstar Kindness Captain, and inspired innumerable acts of kindness among students and staff alike, telling me, "You have no idea how big the challenge became here"—and I am grateful.
Every student and staff member I met that morning at Milkovich was friendly and kind, with Principal Lori Rodman opening up her school to Stand for Children so we could surprise the entire school community with national recognition and the $5,000 Donors Choose grand prize—and I am grateful.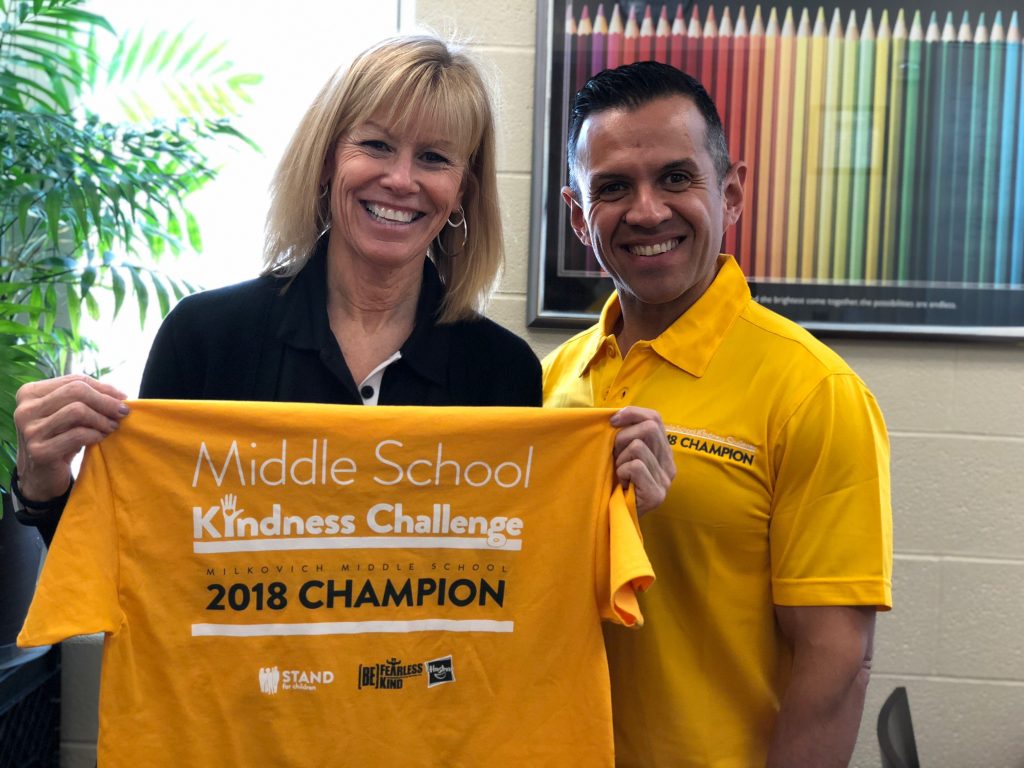 Because of the Kindness Challenge, it was the students at Milkovich who came up with the idea of fundraising to stock a "Kindness Shop" where any student in need could find basic necessities, free of charge, in an environment of trust and respect—and I am grateful.
Milkovich completed the Kindness Challenge last November but they didn't quit kindness; the school, to this day, continues to sponsor mini-Challenges to continue transforming their climate and culture with kindness, becoming a kinder, safer, and stronger school in the process—and I am grateful.
At today's grand prize assembly, I asked who in the room believes in the positive power of kindness and everyone raised his or her hand—and I am grateful.
The Maple Heights superintendent, Dr. Keenan, members of the school board, and the local media were all on hand to witness and capture the celebration of a school that's a model for the nation—they have chosen commonplace kindness over bullying and hate—and I am grateful.
With a burst of confetti canons, students and staff learned that they were the 2018 Kindness Champions and they beamed and cheered and rejoiced, deservedly proud that kindness isn't just a word at Milkovich—kindness is life—and I am grateful.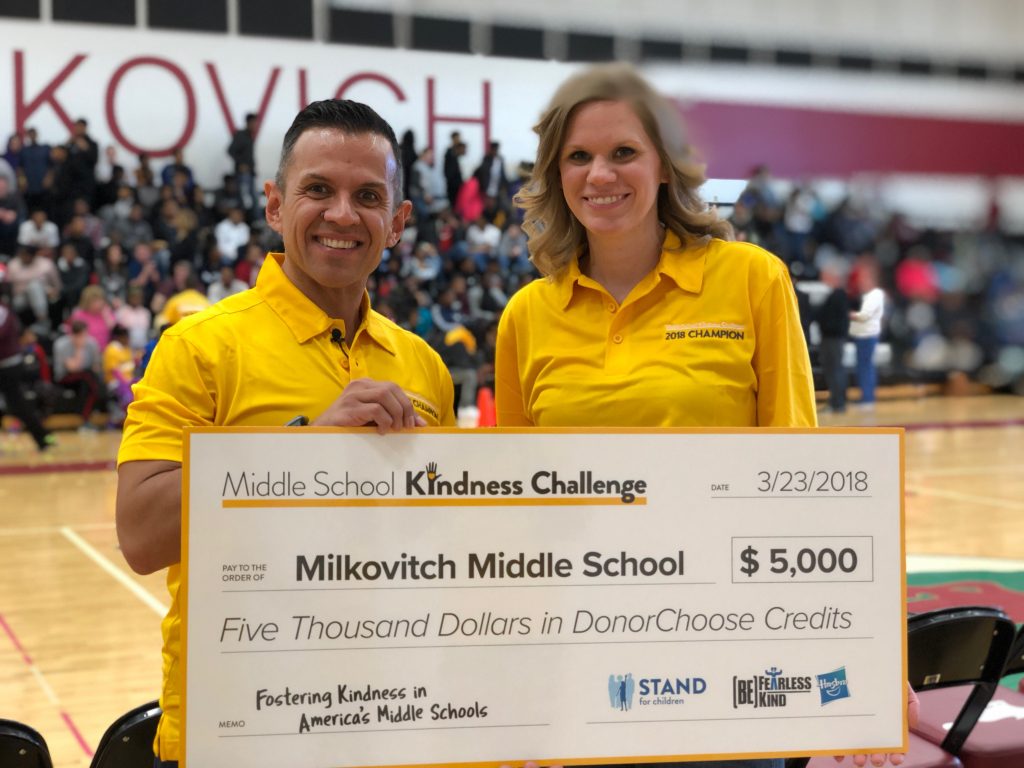 The school will take the Kindness Challenge again in April and will continue to use kindness to improve education for all students and the environment for all staff—and I am grateful.
I am Joaquin Tamayo, one of the creators of the Middle School Kindness Challenge, and today my life was changed by the kindness and love I experienced firsthand at Milkovich Middle School—and I am grateful.