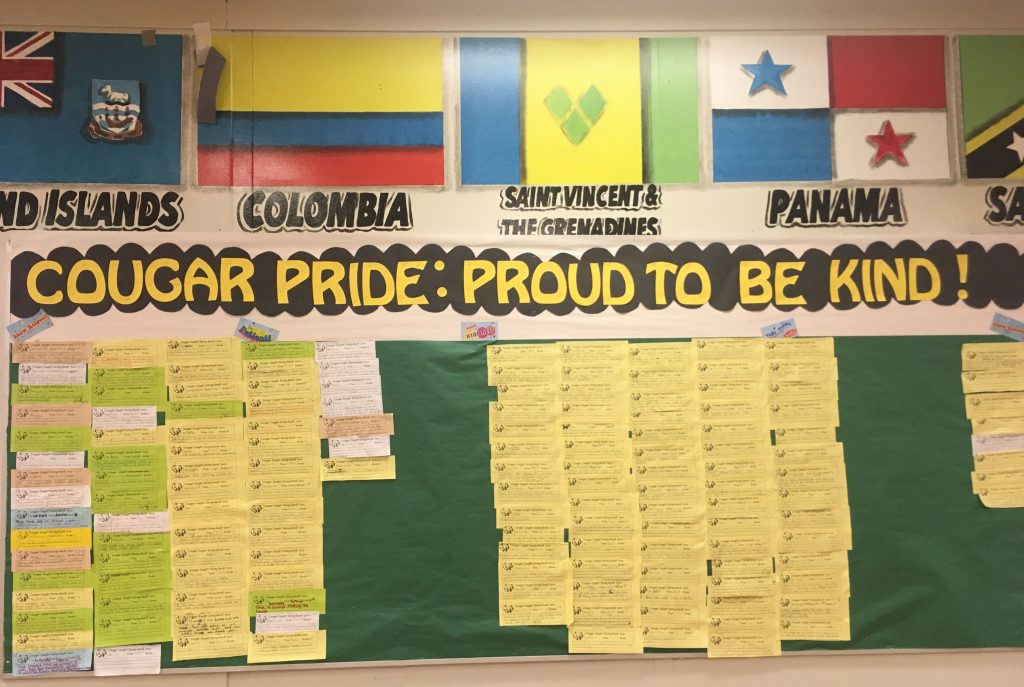 Our staff chose to participate in the Kindness Challenge because we wanted to change the culture of our school. We wanted to shift our approach to discipline from a reactive, punitive style to a proactive, preventive method. The lessons in the Challenge were one tool we implemented in our Positive Behavior Improvement Strategy to help improve teacher-student relationships and interactions with our peers. 

As part of the Challenge, students could give Kindness Cards to classmates seen committing acts of kindness. These cards were placed in a box, and Principal Sabine Phillips conducted raffles on the morning announcements for a chance to win prizes. We also posted the Kindness Cards on the cafeteria bulletin board and held a competition between grade levels to see who committed the most kind acts.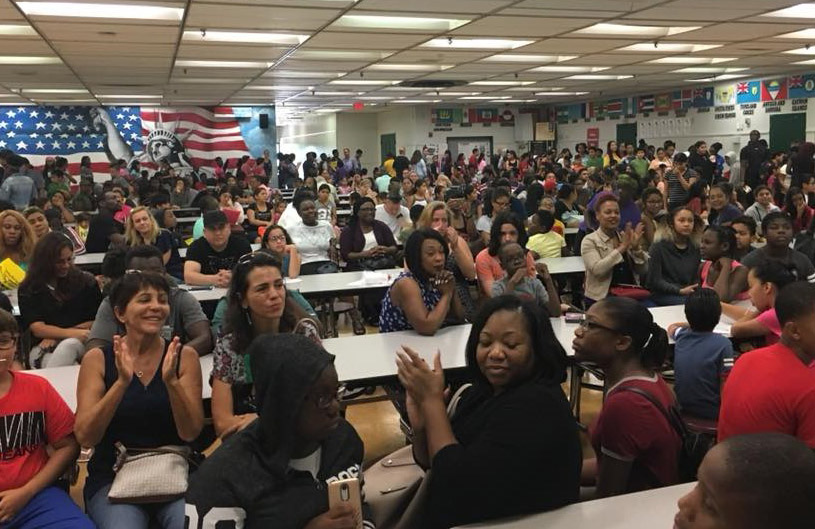 For our school, fostering kindness doesn't stop with the Challenge. At our annual Community Connection Event in August, we celebrated the news of being named a Kindness Champion with our community. During our event, 300 backpacks donated by our staff and parents were distributed to students. Feeding South Florida, a local non-profit group, donated over eight pallets of food that were disbursed to our students and their families. Pompano Beach Mayor Lamar Fisher attended, as well as members of the School Board of Broward County. 
"We had over 800 parents, students and stakeholders on campus to pick up their schedules and check out our school! We were also so fortunate to have over 14 vendors visit, and we gave out lots of fresh food (okra, asparagus, cereal, bananas, plantains and more!)" – Sabine Phillips, Principal
Like all lessons, kindness must be taught. Rather than conducting simple drills that are centered on repetition, the focus should be on deliberate practice. Teachers modeled kind behavior and allowed time for students to master it. Each lesson was meaningful and took a systematic approach that focused on a specific goal: fostering kindness. 

Thanks to the Challenge, we noticed a decrease in negative behaviors at the end of the school year – when it was needed most. Fostering kindness helped us reduce suspensions, tackle bullying, and improve the use of social media. We even updated our motto. Since we are the Cougars, the motto is: PAWS (Participate Responsibly, Act Kindly, Work Hard, and Show Respect).