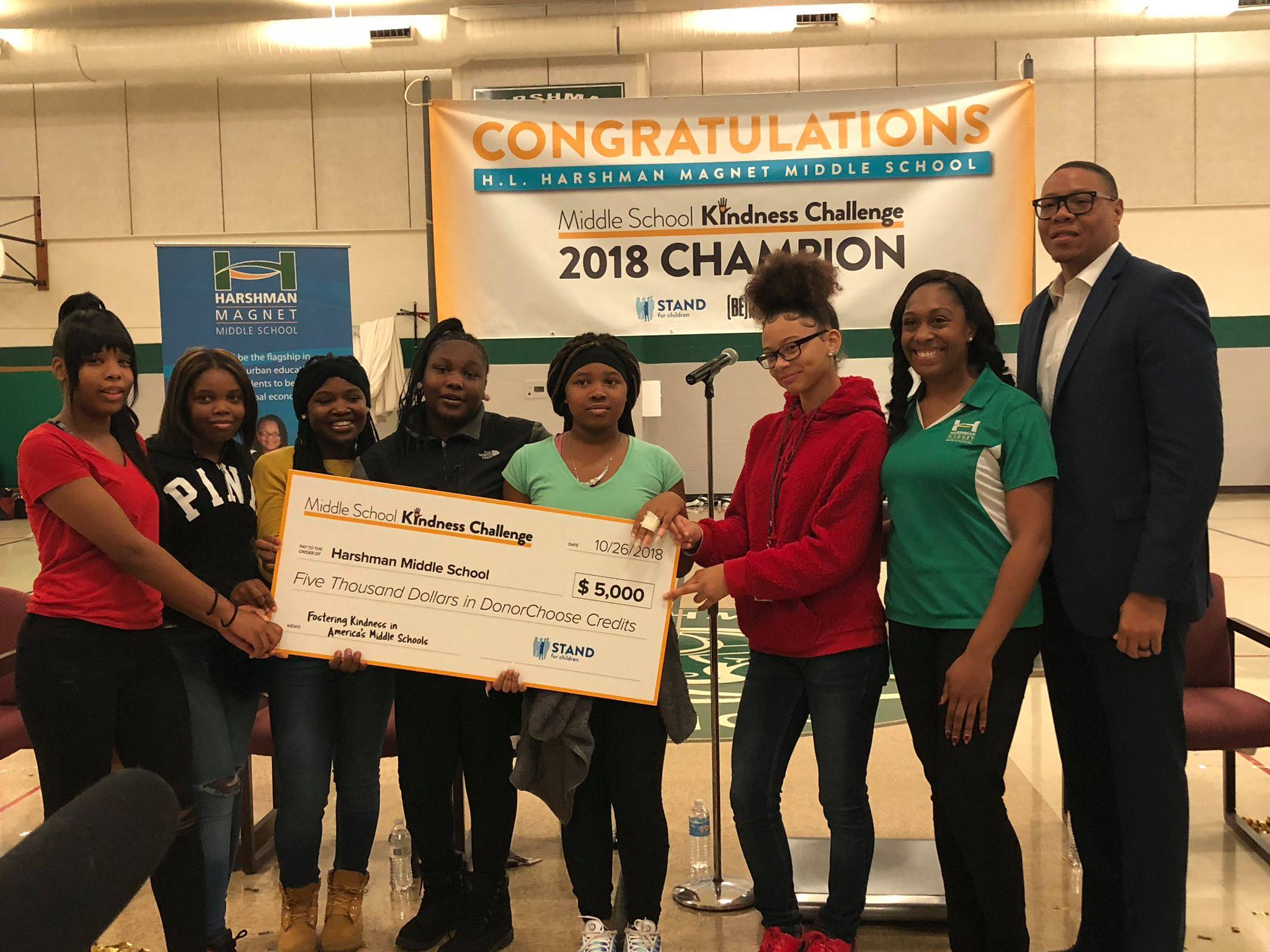 The way my students' faces lit up today when they heard the news is a sight I'll never forget.
Cheers and screams of joy echoed throughout the gymnasium as confetti fell and the banner was unveiled: "Congratulations Harshman Middle School – Middle School Kindness Challenge 2018 Champion."
I'm so excited for our students, teachers, and staff at Harshman, but I'm especially proud of the group of students I taught last year who embraced the Kindness Challenge and ended up starting a movement that's made a lasting impact not only on the culture of this school, but in the lives of our students.
The kids now make a point to encourage each other. They're more engaged in the classroom, more accepting of their peers, and overall, it feels like we're a giant family. We support each other, and most importantly, listen.
Kindness has remained an everyday focus at Harshman, and we're thrilled to apply the $5,000 we've earned in Donors Choose credits to continue incorporating kindness activities into our curriculum.
My advice to all educators and administrators: bring this wonderful program to your school. You'll change the lives of your students forever.
Learn more and sign up today at kindnesschallenge.com.