At Ocean City Intermediate School, we work hard as a school throughout the entire year to cultivate kindness within our building and our greater community, but Teach Kindness gave us the opportunity to make it a focus and truly celebrate our culture of kindness!
Our students kicked off the challenge with a theme week. This helped to engage both students and staff because we were starting each day, from the moment we got dressed, remembering our commitment to kindness while also having fun! Our student council planned kindness kick-off activities in the cafeteria to spread and celebrate our message of kindness, which set the tone for and increased enthusiasm for the rest of the 4-week challenge.
As a school, we held a door decorating competition to spread messages of kindness through our hallways and give visual reminders of why it's important to be kind. Students at each grade level reflected on ways they could spread, demonstrate or receive kindness, and shared those reflections on hearts that helped our kindness tree bloom.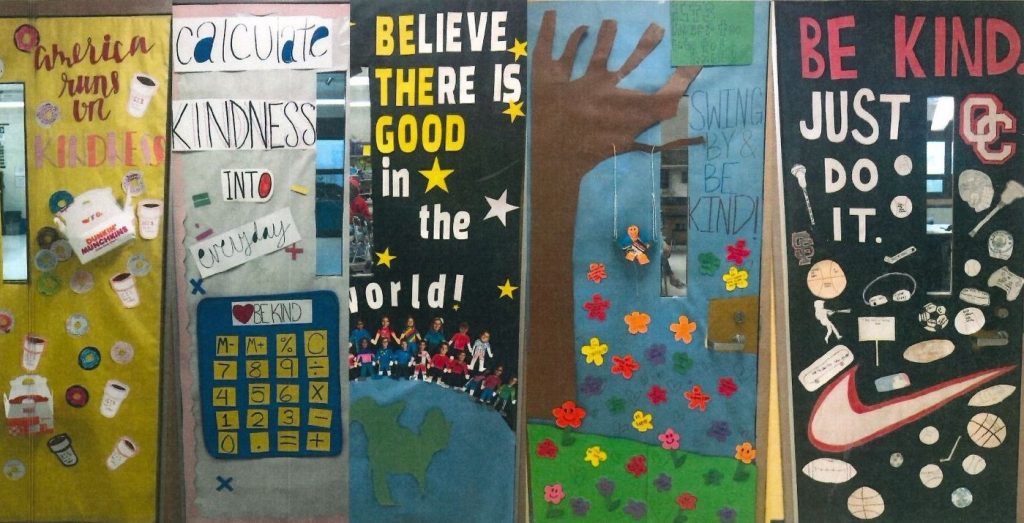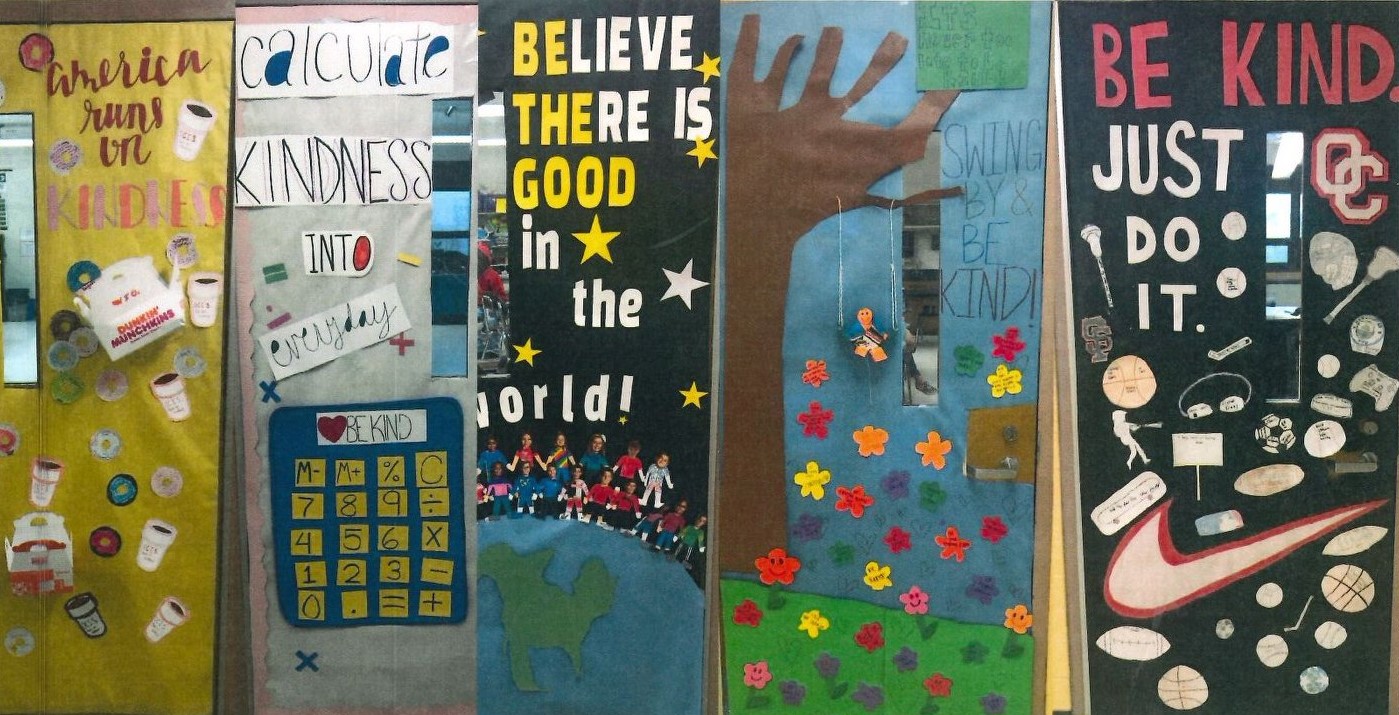 Students also injected kindness into the community by partnering with a local retirement home and meeting with residents to play games and read books, illustrating that giving your time and smile is the easiest way to share kindness.
Kindness is one of the simplest things we can do to create a better world. 
The most resounding lessons learned by staff and students was that kindness is easy to give and can change the feeling of the entire school community when it is our focus! The door decorations from our competition stayed up long after the challenge was over because both students and faculty felt that those positive messages and simple reminders to make the choice to be kind made the entire school a better place to be!