A Game Plan for Kindness Captains
This Game Plan provides tips and best practices from some of the must successful Kindness Captains across the country, so that you can successfully lead Teach Kindness at your school.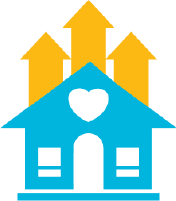 How to explain Teach Kindness
Meanness and hostility are negatively impacting our students and their ability to succeed in school and in life. Teach Kindness is a free, fun, and effective way to:
Improve school climate, and social emotional learning skills
Reduce harmful, unnecessary suspensions
Address bullying and cyber-bullying, and promote positive use of social media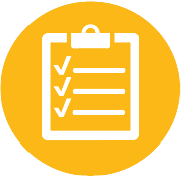 Step 1: Get Kindness Ready
Familiarize yourself with the Kindness Captain Dashboard which provides you with real-time information of progress towards goals
Explore the support materials in the Resource Center that you will need to successfully lead the challenge
Select Start Date and Challenge Theme
Select a Start Date that aligns with your school's calendar of activities
Select or craft your school's Challenge Theme
Click on the Resources button on your Kindness Captain Dashboard and check out support materials you can use
Sign up at least 25% of your staff using the following strategies:
Host a Signup Party
Send a recruitment email from your Kindness Captain Dashboard
Teacher & Staff Orientation Meeting
Follow the Faculty Orientation agenda to lead this meeting
Build enthusiasm by distributing the Teacher & Staff Game Plan and the Planning for Success documents from the resource center
BEST PRACTICE: Encourage staff to explore the Kindness Activity descriptions and preview activities.
Step 2: Teach & Foster Kindness
All Staff take the Reflection Exercise
Explain that the Reflection Exercise focuses on how to bring out the best in students, connect with students more positively, help students feel valued, and improve students' responses to discipline
Ensure staff understand that they must take the Reflection Exercise to move on to teaching and rating Kindness Activities
BEST PRACTICE: Host a kick-off party for participating staff where they can share snacks and take the Reflection Exercise on their laptops. There are no right or wrong answers and it will take each person about 15-20 minutes. End the party with a brief discussion about how staff will make kindness the norm in your school.
All Staff must teach and rate at least 4 Kindness Activities
Staff can select any activities that meet their students' needs
Remind staff that all activities are flexible and adaptable to their classroom context
Use your Kindness Captain Dashboard to identify and support staff who have not yet rated 4 activities
BEST PRACTICE: Suggest to staff that they choose activities that they can see themselves incorporating into their teaching year after year.
Maintain Momentum during the Challenge
Celebrate your staff and students with daily expressions of gratitude for their kind acts toward each other
Use morning announcements to get students and staff excited about the Challenge
Make kindness visible by publicly displaying student work, posters, signage, and other reminders of kindness
Plan your Kindness Ritual
At a minimum, commit to completing the Kindness Challenge once a school year
Explore the Sample Kindness Rituals on the Kindness Captain Dashboard for ideas on creating a meaningful and lasting Kindness Ritual at your school
Get creative: engage students and staff to create a NEW ritual that will help make kindness commonplace
Step 3: Launch & share your kindness ritual
Launch your Kindness Ritual(s)
Make the launch of your NEW Kindness Ritual a celebratory event at your school
Invite families, community leaders and others to join in this special occasion
Share
Complete the Challenge by submitting details of your ritual(s) on your dashboard
Share links to photos, videos, blog posts, or other media
Celebrate with your entire school!
Challenge Criteria
Who: Schools with any combination of grades K-8.
What: Get all participating staff to:
Take the Reflection Exercises
Teach and rate at least 4 Kindness Activities (out of 33 available)
Help launch a new Kindness Ritual
When: Choose the 30-day window that works best for you - set your start date accordingly
Where: Teach Kindness during class, advisory program, homeroom, or where schools see fit
ACCESS your Kindness Captain dashboard: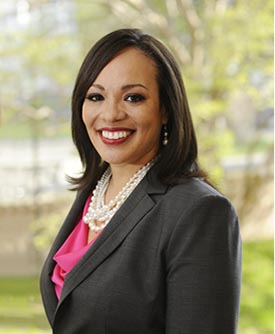 "This year, most middle schools in my district participated in the Middle School Kindness Challenge. We are seeing improvements in school climate and the feedback from my middle schools has been incredibly positive. Guilford County School's educators share that the lessons and activities are engaging, and the interactive technology is user-friendly. Parents have also been very pleased with the Kindness Challenge and we have received uplifting media coverage. Given the challenges facing our middle schools and the fact that the Middle School Kindness Challenge is high quality and free of charge, I recommend taking advantage of this excellent resource."
Challenge Incentives
Your Schools can earn the following incentives by meeting the Challenge:
BONUS!
This Cycle the MSKC team will select and celebrate 10 of the kindest schools in the country by awarding them with DonorsChoose credits, worth as much as $5,000!