A Kindness Game Plan for Parents & Families
This Game Plan provides tips for parents, families, and community members who want to help students get the most out of Teach Kindness.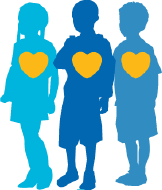 Why Kindness?
Teaching kindness to students during their formative years can lead to:
Happier and kinder kids, teachers, and school staff
Better learning environments and higher achievement
A safer and stronger school community for all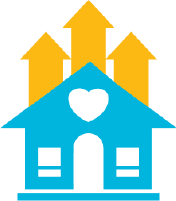 Steps you can take to foster kindness
As a parent, family or community member, you play an important role in making kindness a priority both at your child's school and at home.
Get involved in Teach Kindness
Whether your child's school is already participating in Teach Kindness or you'd like to bring the challenge to your community, here are ways to get involved:
Meet with your child's teacher or principal and print out and share information about the program (en español)
Volunteer to help your school's Kindness Captain(s) with lessons and activities
Encourage your child to write kind notes to teachers and staff who are making a difference in his or her life
Spread the word about the importance of kindness to other parents and families, to our school's PTA/PTO, and on social media using #teachkindness and @weteachkindness
Be a role model and practice kindness every day at home and in your community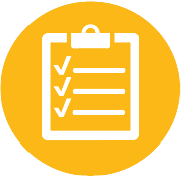 Intentionally practicing kindness
As children move into adolescence, their growing independence means they can often question adult direction and advice. These tips will help you to ensure that your message is well-received by kids. In UnSelfie, author and researcher Michele Borba explains that kindness is a skill. It can be taught and improved with intentional practice.
Consider the following questions when you think about helping a child become a kinder person in school and in life:
How can I model kindness in my everyday interactions with my child and others?
How can I demonstrate my belief in the importance of practicing kindness?
Try out a few kindness activities
These activities are from the book UnSelfie by Michele Borba.
Send kind wishes. Close your eyes and think of a person who has been especially kind to you. Then silently repeat phrases like "May he have a good day", "I hope she is happy", "May they be safe" while breathing slowly and deeply (Borba, p. 115).
Build empathy. Use real events, books, and news to help improve a child's perspective using everyday moments by asking how they think other people feel, especially in times of crisis.
Reflect on kindness. Simple questions can help children start looking for kindness and reflecting upon virtue (Borba, p.131). Instead of asking, "What did you learn at school today?", ask things like:
"What did you do today that you felt proud about?"
"What's something kind you did for someone else?"
Why should our school teach kindness?
Research shows that kind schools promote better learning. Through Teach Kindness, students learn the skills and attitudes to be kind both in school and in life.
Research has shown that students learn kindness best from:
Watching adults model kindness in their interactions
Practicing skills related to kindness and discussing the experience
Having authentic conversations about issues related to kindness
Believing that they are kind people; it becomes part of their identity
Actions that are NOT effective include:
Lectures or anything that can be perceived as "preaching"
Rewards such as stickers or other physical objects can often make children believe that they need to receive something to be kind
Sample Activity:
When watching TV, ask a child:
"The hurricane destroyed many children's homes in places like Houston and Puerto Rico. What do you think those kids are feeling and thinking?
During family discussions:
"How can we help each other when someone is down?"
Don't overlook asking a child anytime:
"I wonder if there's a way we can help?"
Thank you for your support in fostering kindness!