A Game Plan for School Staff
This Game Plan provides tips and best practices from educators across the country to help you successfully complete Teach Kindness.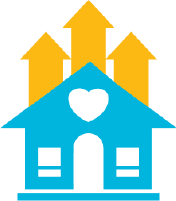 Why you and your colleagues should participate 
Teach Kindness is the perfect way to create healthier, kinder school environments at no cost and without over-burdening teachers. By participating in the Teach Kindness challenge, you will:
Improve your classroom's climate and instruction
Strengthen your students' ability to be kind and empathetic toward each other through practical skill-building
Address bullying and harassment among students
Promote positive use of social media
Incentivize positive behavior, rather than simply punish bad behavior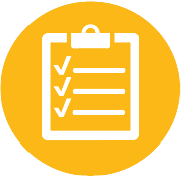 Step 1: Register Your School 
Sign up for the challenge here
Search for your school (be specific with school name and spelling)
Create a login with: Name, Email. Grade(s) Taught, and Phone Number
Click "Confirm" when you receive an email from Teach Kindness
Get familiar with your personalized dashboard
Get familiar with Kindness Activities
Read descriptions of Teach Kindness activities; there are 33 activities that range from 5 minutes to an hour
Bookmark the activities you'd like to teach; plan to teach and rate at least 4 activities during the Challenge
TIP: Secure time on the agenda at your school's next all-staff meeting to give your colleagues an overview of Teach Kindness, get them registered and excited about participating!
Step 2: Teach & Foster Kindness
Complete the Reflection Exercise (15-20 minutes). The Reflection Exercise focuses on how you:
Bring out the best in your students
Connect with your students more positively
Help all students feel valued
Improve students' responses to discipline
Teach and rate at least 4 Kindness Activities (Within 30 days of your school's Start Date)
Choose activities that meet your students' needs or address relevant issues in your school.
Revisit any bookmarked activities.
Be sure to RATE the activity once you've completed it. This is how we'll know you completed the activity, and also gives us helpful feedback on what's having the greatest impact for students. 
All activities are adaptable to your classroom context, so feel free to make them your own!
Consider the following questions as you plan to implement the Challenge:
How can I model kindness in my everyday interactions with students and fellow teachers?
How can I help students believe that they are kind, empathetic people and bring out the best in them?
How can I demonstrate my belief in the importance of intentionally practicing kindness without seeming fake or inauthentic?
Thank you for teaching & fostering kindness
Step 3: Create a Kindness Ritual
Support your Kindness Captain(s) in planning and launching a meaningful Kindness Ritual (within 3 weeks of the end of the Challenge).
Encourage your students to participate in your school's Kindness Ritual - ask for their ideas and feedback
Communicate with your students and parents on how you are going to make kindness commonplace in your class
Share any Kindness Challenge artifacts (such as photos, videos, presentations, etc.) with your Kindness Captain(s)
Challenge Criteria
Who: Schools with any combination of grades K-8.
What: Get all participating staff (at least 25% of staff) to:
Take the Reflection Exercises
Teach and rate at least 4 Kindness Activities (out of 33 available)
Help launch a new Kindness Ritual
When: Choose the 30-day window that works best for you - set your start date accordingly
Where: Teach Kindness during class, advisory program, homeroom, or where schools see fit
ACCESS your Kindness Captain dashboard:
Challenge Incentives
Your Schools can earn the following incentives by meeting the Challenge:
BONUS!
This Cycle the MSKC team will select and celebrate 10 of the kindest schools in the country by awarding them with DonorsChoose credits, worth up to $5,000!
Best practices for teaching kindness:
As middle-school-aged children move into adolescence, their growing independence means they can often question adult direction and advice. These tips will help you to ensure that your message is well-received by your students. In UnSelfie, author and researcher Michele Borba explains that kindness is a skill. It can be taught and improved with intentional practice.
Research has shown that students learn kindness best from:
Watching adults model kindness in their interactions
Practicing skills related to kindness and discussing the experience
Authentic conversations about issues related to kindness
Believing that they are kind people becomes part of their identity
Tactics that are NOT effective:
Lectures or anything that can be perceived as "preaching"
Rewards such as stickers or other physical objects can often make people believe that receiving the reward is the reason to be kind